BE Together
How to Actually Appreciate the Season You're In
You blinked and Independence Day celebrations morphed to Halloween costume planning. The arrival of the morning sun has gotten lazy and yellow leaves are crunching under your feet. Suddenly, bare toes are covered with socks and coats are hanging on entryway hooks (but, more likely on the living room floor). When it comes to kids and the passage of time, it's impossible to not speak in clichés – time flies and they grow so fast. But, alas, the bustle of the holidays is about to consume any spare room in parents' already spinning brains. Blink again, and you'll be cutting out paper hearts for Valentine's Day.
At Strider, we love making balance bikes for kids because we know how important and awesome these first years of life are. Helping kiddos and their families celebrate milestones and watching confidence and joy ignite in those little hearts is why we show up every day. The staff at Strider are also real people with real families, and we understand how carving out time to spend with our little ones can easily get buried under the pile of laundry, grocery store lists, and appointments to schedule. The holiday season, especially, is a time we need lots of reminders and support to slow down and participate in the passing of time and the magic we can experience together.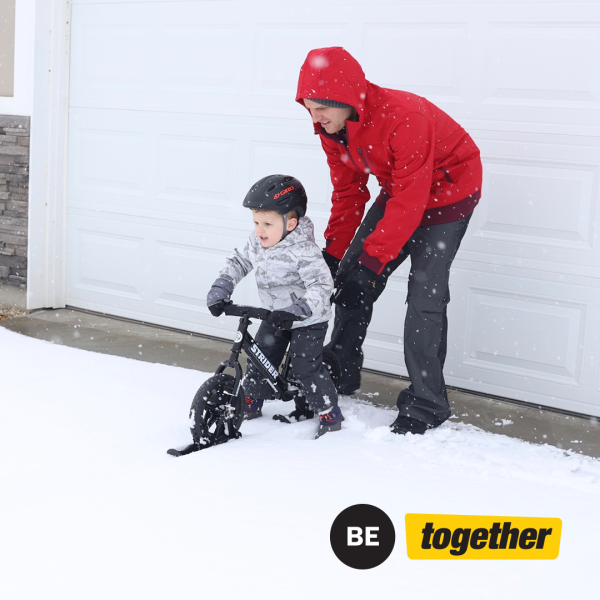 Learning to ride a bike is more than just that. It is one of the best ways to spend time together. From family bike rides, strolls in the park, and neighbor kids riding together to grand adventures on trails unknown, we know that life on two wheels brings with it joy, laughter, tears, triumphs, memories, and most of all, a sense of togetherness. It is this spirit of togetherness that we want to bring to this holiday season.
Every busy family needs a reminder to re-examine priorities and savor the moment they are in. We want to help. We won't be subtle either. Keep an eye out for our videos and social media posts with #BEtogether. This is our reminder and yours to be present in the moments you are in with the people you are with. It doesn't have to look any one way. From simple to extravagant, small gesture or grand, sharing moments together is what makes our lives rich and meaningful. We look forward to riding through the season with you. Be sure to follow us on social media (look for links above), and share your moments of being together by using the hashtag #BEtogether or comment on our posts with a photo of you together with your loved ones. Drop us a line or comment below, what does #BEtogether mean to you? There are so many different ways to be together! We asked our staff at the Strider Headquarters what "BE Together" meant to them. This is what they had to say: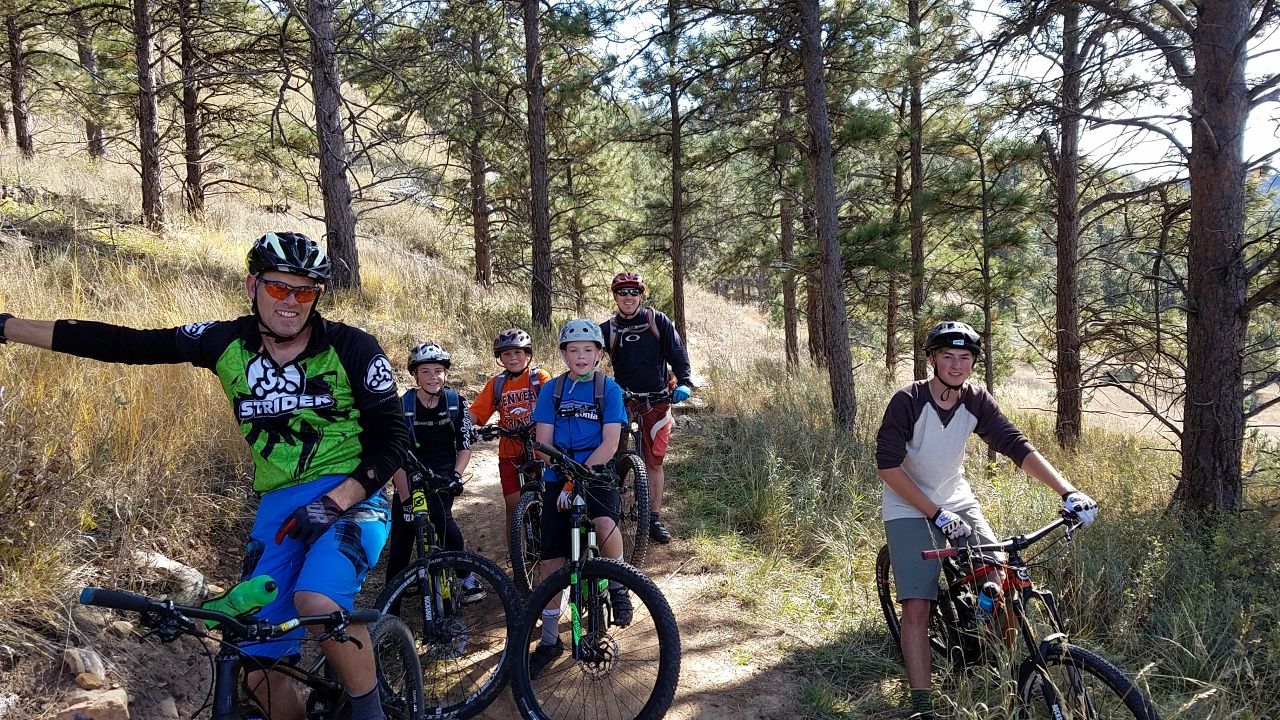 "BE Together means challenging your buddy and yourself on a wicked big climb and a sweet but dangerous downhill which will be larger than life stories later."
"For our family, BEing Together means spending quality time disconnected from the hustle and connected with one another's moments – be it on an adventure or around the dinner table."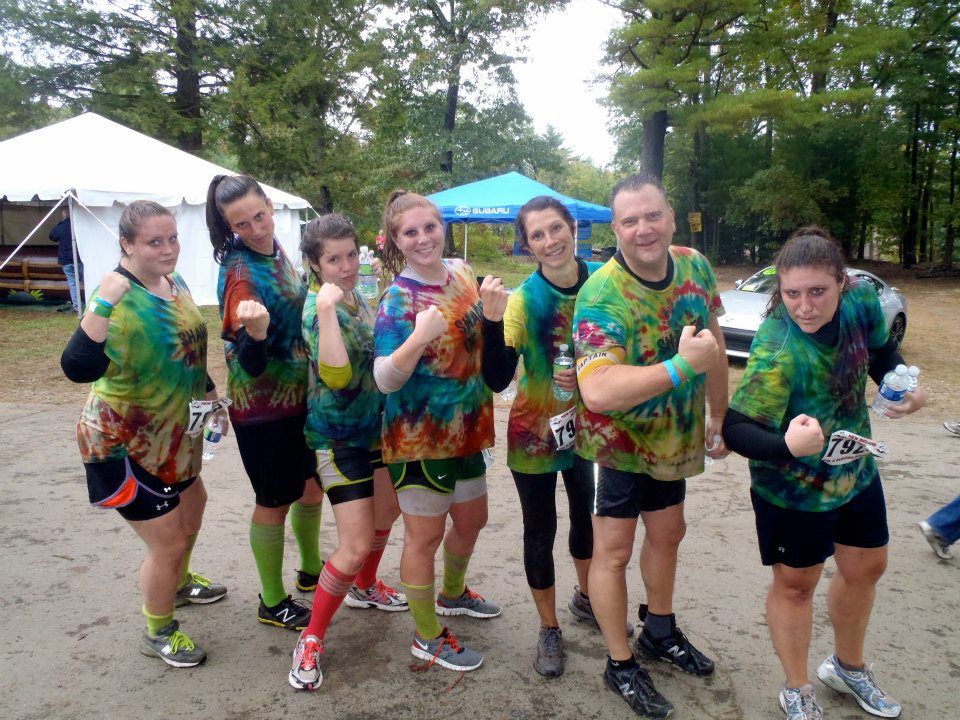 "BE Together means living in the moment and enjoying the little moments with the people you love most. It means being present and being grateful for the time you have together.
"The Youth Mountain Bike Series was a perfect example of getting all kinds of strangers together. BE Together as a neighborhood, city, state, country, world! It's also not all sunshine and roses, being together in one activity doesn't mean everybody comes with the same background, beliefs, and thoughts. So sometimes parents get a little miffed with each other, or the event. But this is the beauty of being together…you have to work things like that out. Conflict makes us grow, and kids need to learn how to deal with that constructively instead of destructively."