Customer Service
Have questions?
We have answers. Choose an option, give us a call, or send refrigerator art by snail mail!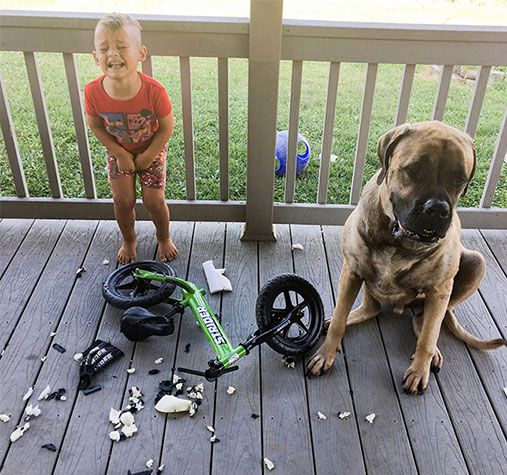 Strider Bikes Headquarters
Strider Sports International, Inc.
2221 N. Plaza Dr.
Rapid City, South Dakota 57702
Phone: (605) 342-0266
Fax: (605) 342-0619
Open Monday – Thursday
8 a.m. – 5 p.m. (MST)
Closed:
May 29 (Memorial Day)
July 4 (Independence Day)
September 4 (Labor Day)
November 23 (Thanksgiving Day)
December 25 & 26 (Christmas)
January 1 (New Year's Day)
Shipping & Returns
If you have any questions about your order fullfillment time, shipping times, or need additional shipping options, please contact us & speak with a Strider Representative.
Holiday Shipping

To ensure delivery before Christmas, please order no later than December 11, 2022. While orders received after this date may still arrive in time, we cannot guarantee it. We guarantee that all orders will leave our warehouse within 3 business days of receipt. Typically orders are shipped via FedEx and arrive with 3-5 business days of departure. Be sure to check your email after your purchase for tracking information, and double-check your spam folder if you haven't received an email within 72 hours of your purchase. 

Click here for the latest FedEx service alerts and to learn more.

Shipping Methods

Strider is pleased to offer FREE FEDEX GROUND SHIPPING on all orders over $200 in the continental US. *Does not include Alaska and Hawaii

Please note that the Strider Bikes Online Store will not accept a PO Box address, and a street address is required. 

Expedited Shipping

Strider's free shipping policy does not cover expedited shipping methods. Please contact a Customer Service Specialist at Strider Bikes at 605.342.0266 if expedited shipping is needed. Pricing for these shipments will be calculated at the time of the order, based on the most recently published FedEx rates. Online orders must be received by 10 a.m. ET, in order to qualify for same day, expedited fulfillment. Orders placed by phone will be evaluated on a case by case basis; expedited fulfillment will be at the discretion of Strider and confirmed by the sales representative.

Shipping to APO & FPO Addresses

Please contact Strider Sports at (605) 342-0266 if shipping to an APO or FPO is required.

Track Your Package

Under normal business conditions, orders are fulfilled in one to three business days. Once your order has shipped, you will receive an email notification that includes the appropriate tracking information for your order. Orders placed online through a registered account will have tracking information displayed once the order is fulfilled.

Due to recent shipping issues, tracking information may be delayed by an additional 24 hours after your order leaves our facility.

Shipping Internationally

At this time, this site only offers shipping to addresses within the continental United States. Please see our complete list of international distributors and contact information.

Order Changes / Cancellations

Please contact Strider Bikes immediately if any changes are needed for an order, including a cancellation. Once an order has been processed, customers will need to refer to the Strider Return Policy.

Strider Dealers & Franchisees

Once a Strider dealer or franchisee accepts product shipment from a freight forwarder, the dealer/franchisee assumes ownership of the product and is responsible for handling product fulfillment and customer returns.

The 60-Day Money Back Consumer Guarantee policy does not apply to purchases made by Strider dealers or franchisee.

Items purchased through a Strider dealer or franchisee and returned to a Strider Bikes warehouse may be subject to a 25% restocking fee, payable by the dealer or franchisee.

Return Policy

We offer a 60-Day Guarantee on our bikes, and we will first try to resolve any issue customers may have. However, should you need to return an item to Strider Sports, please follow these steps:

Contact us, and we will issue you a Return Number (which must be prominently marked on the outside of the box).
You may return your item with one of the following methods:

US Postal Service (you must send through registered mail and insure for the value of your item).
Federal Express or UPS (you must insure for the value of your item).

Please include a copy of your packing slip or invoice inside the package, along with a reason for the return.

Credits will be issued to the customer after the bike or accessory is received and processed. Credits will be issued for the purchase price of items only; credits will not be issued for any shipping or processing fees.