Holidays
Stocking Stuffer Ideas from Strider Bikes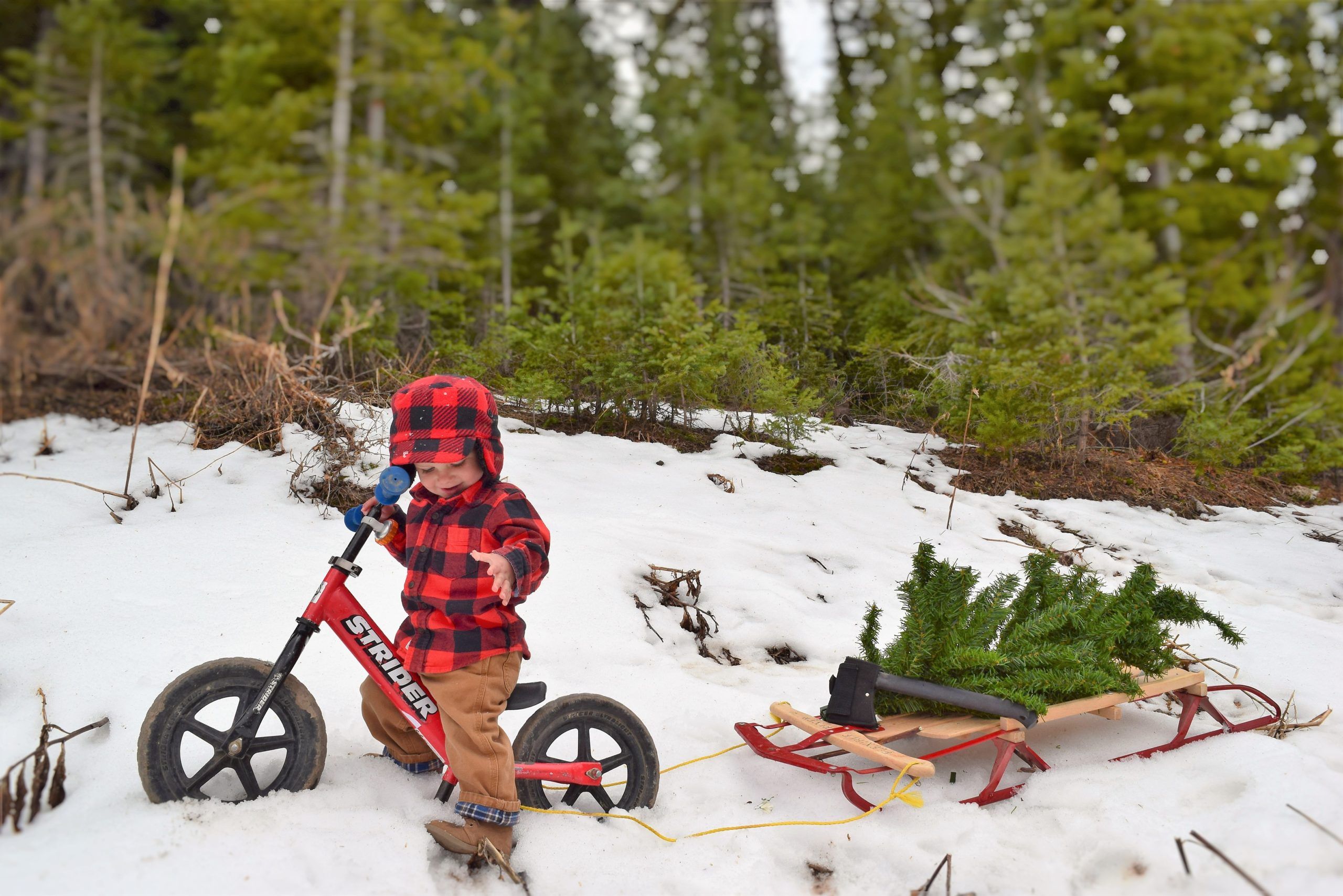 One of the best parts of owning a bike is making it unique to you. The customization process is fun. Putting our little creative spin on something we own helps us to express ourselves beyond the original design of the product.
One of the best parts about having a bike (Strider Bike, mountain bike, motorbike, etc.) is customizing it to fit our needs and match our personality. Kids love personalizing their bikes, and our accessories make great stocking stuffers for Strider riders at any age!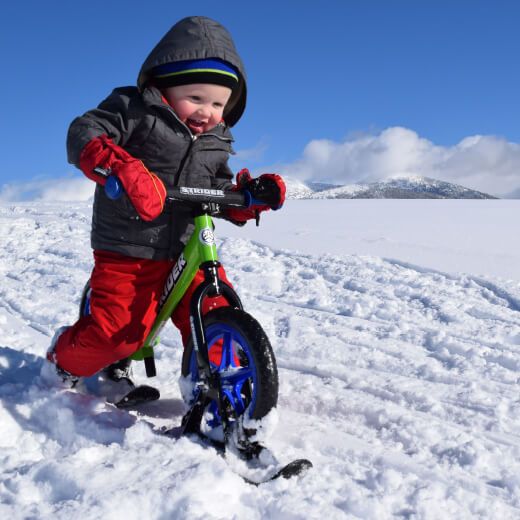 Strider Snow SKis

These are by far our most popular accessory. With this handy attachment, your child's Strider becomes an all-season bike. Simply attach the snow skis to the wheels and get ready to take your little Strider rider to the slopes! Nearest ski lodge too far away? No worries! These skis work great on the neighborhood sledding hills and snow-filled yards too. This no-tool accessory is super easy to put on and take off the bike. The lightweight and safe skis provide the ultimate way to enjoy a Strider Bike during those winter months when cabin fever sets in. The Strider Snow Skis fit comfortably in a stocking or under the tree and provide hours of entertainment. Get your skis here!
ST-R Full-Face Helmet

Check out our new ST-R Full Face Helmet. This helmet offers maximum protection so both you and your little ripper can feel more confident and prepared. Even the most rugged of children appreciate the comfort of this very lightweight helmet. With just a simple push of a button, you can remove the padded chin bar for a gentle ride in the park kind of day and slap it back on when your little ripper is ready to get rowdy. It's the best of both worlds in one, lightweight, durable, Strider proud helmet. Protect your little one's head!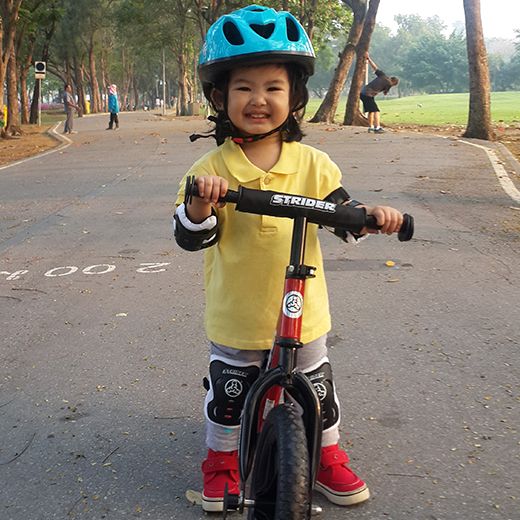 Safety Package

You didn't think we'd stop with the helmet, did you? Of course not, safety first! Practicing safe riding at an early age builds the foundation for safe riding practices that will last a lifetime. We take riding safety seriously; our official safety bundle includes gloves, knee pads, and elbow pads. These pads are stylish, comfortable, will keep your rider's elbows and knees injury-free, and are for ages 18 months to 5 years old. The easy-to-attach Velcro straps make it simple for your child to gear up for riding. Your little riders will be striding in style while protecting their elbows, knees, and hands with this top-selling safety accessories.
Strider Customization

Tired of the standard black grips and rims on your Strider? Looking for a way to spruce up your child's sweet Strider ride? No problem! We've got your back. We've got lots of options for blinging your child's bike. Start with a custom number plate, then choose from a variety of colored handlebar grips and our Ultralight Wheels. These customization options are a great choice for those who want to add a splash of color to their child's bike and make it stand out in the crowd.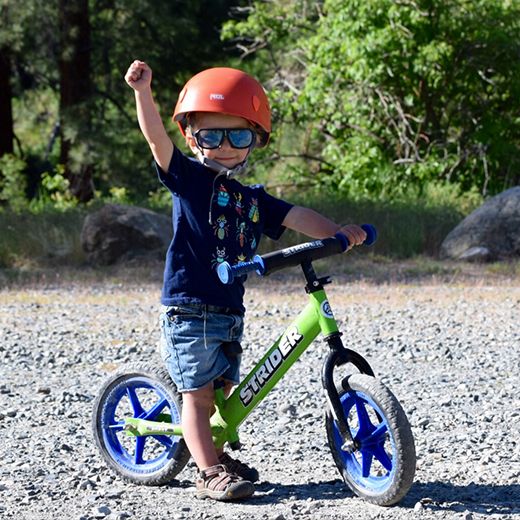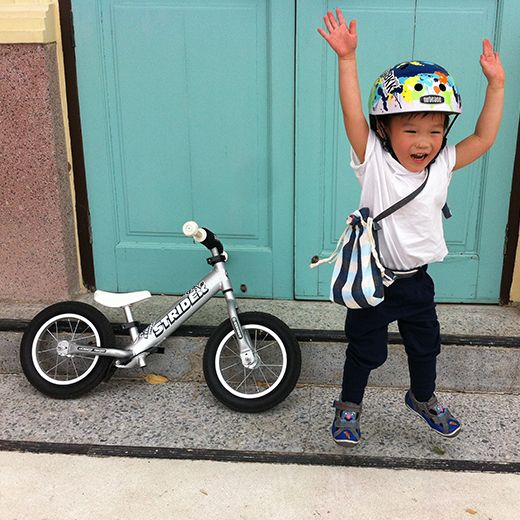 Heavy-Duty Wheel Set

The standard EVA foam rubber tires that come with the 12" Strider Bikes are designed to keep the bike lightweight and low maintenance. They ensure that your child's Strider stays light, which makes learning how to balance the bike easier. Once your little rider gets a little older and might still be a little too timid to make the switch to the 14x Sport, consider upgrading the EVA foam tires to our Heavy-Duty Wheel Set. These inflatable, pneumatic rubber tires are great at helping your little one adjust to the heavier weight of a pedal bike. Air tires like these are also great for when your child is ready to start going off the beaten path. They provide good bounce and cushion to help them maneuver through tough terrain. Upgrade your child's wheels here!
Make it a Strider Christmas and stock up on everything you and your child needs to customize their Strider Bike to make it something truly their own.
Happy Holidays!