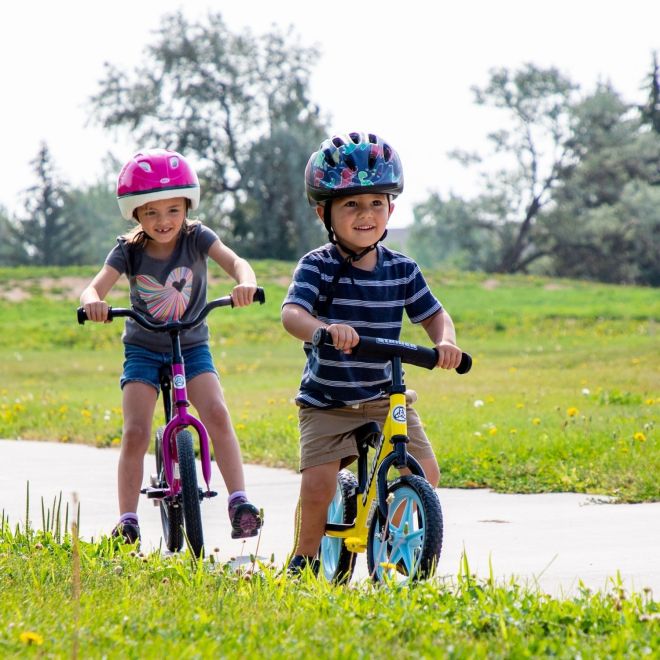 Strider Celebrates Heart Health Month
Because February is American Heart Month, Americans obviously realize how important it is to focus on keeping their hearts healthy. February is also the month of love, thanks to Valentine's Day, so what better time to combine healthy hearts with the love you feel for those closest to you. One way to show your family how much you care about them is by developing healthy heart habits.
There are many ways to prevent heart disease, and one of them is to get moving! Thirty to sixty minutes of daily activity is recommended as this active time helps control your weight and lowers the risk of heart disease. Exercise also reduces the risk of developing conditions such as Type 2 diabetes, high blood pressure, and high cholesterol.
Establishing healthy habits early is a great way to enjoy a lifetime of heart health. What many people don't realize is that even young children are at risk of heart disease. Activities like biking are great because the whole family can participate in the fun. Life can often become too busy and making time for the people we love can sometimes be challenging. Committing to a daily bike ride with the whole fam will not only hold everyone accountable, but it will also strengthen relationships through trust and motivation!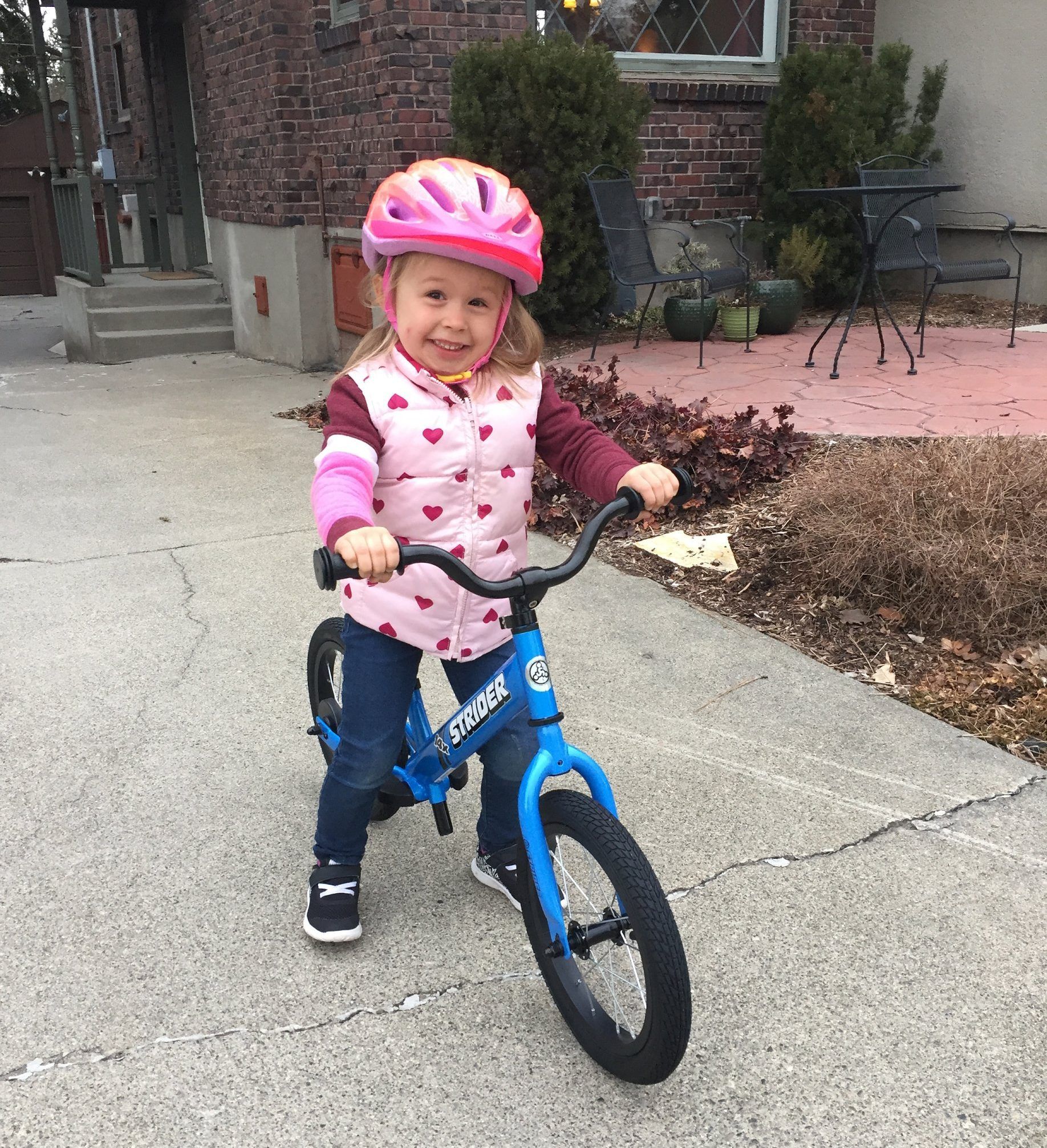 A Strider Bike is a great tool to get kids moving on two wheels and exercising at an early age with their families. From babies who are barely crawling to the big kids craving adventure, there's a perfect bike for everyone. Check it out – this unstoppable two-year-old, rode over 250 miles while commuting to daycare for nine months! The point is, whether your little bundle of biscuits is rocking their socks off on the 2-in-1 Rocking Bike, striding to daycare on one of the 12" balance bikes, or tearing up the town on the Strider 14x – exercise is exercise.  
Once you're done shredding with your little posse, grab a healthy snack. Apples with nuts are a tasty option that's popular with the little ones. Smoothies, Greek Yogurt, and popcorn are a few other choices when you need to mix things up a bit! Nutritious snacks such as celery boats filled with peanut butter, carrots, frozen grapes, and bananas are other great foods that promote heart health.
So, there you have it; a few easy ideas to keep your family members' hearts healthy not only in February for Heart Health Month, but for years to come. After all, what shows your family how much you love them more than leading a healthy lifestyle?