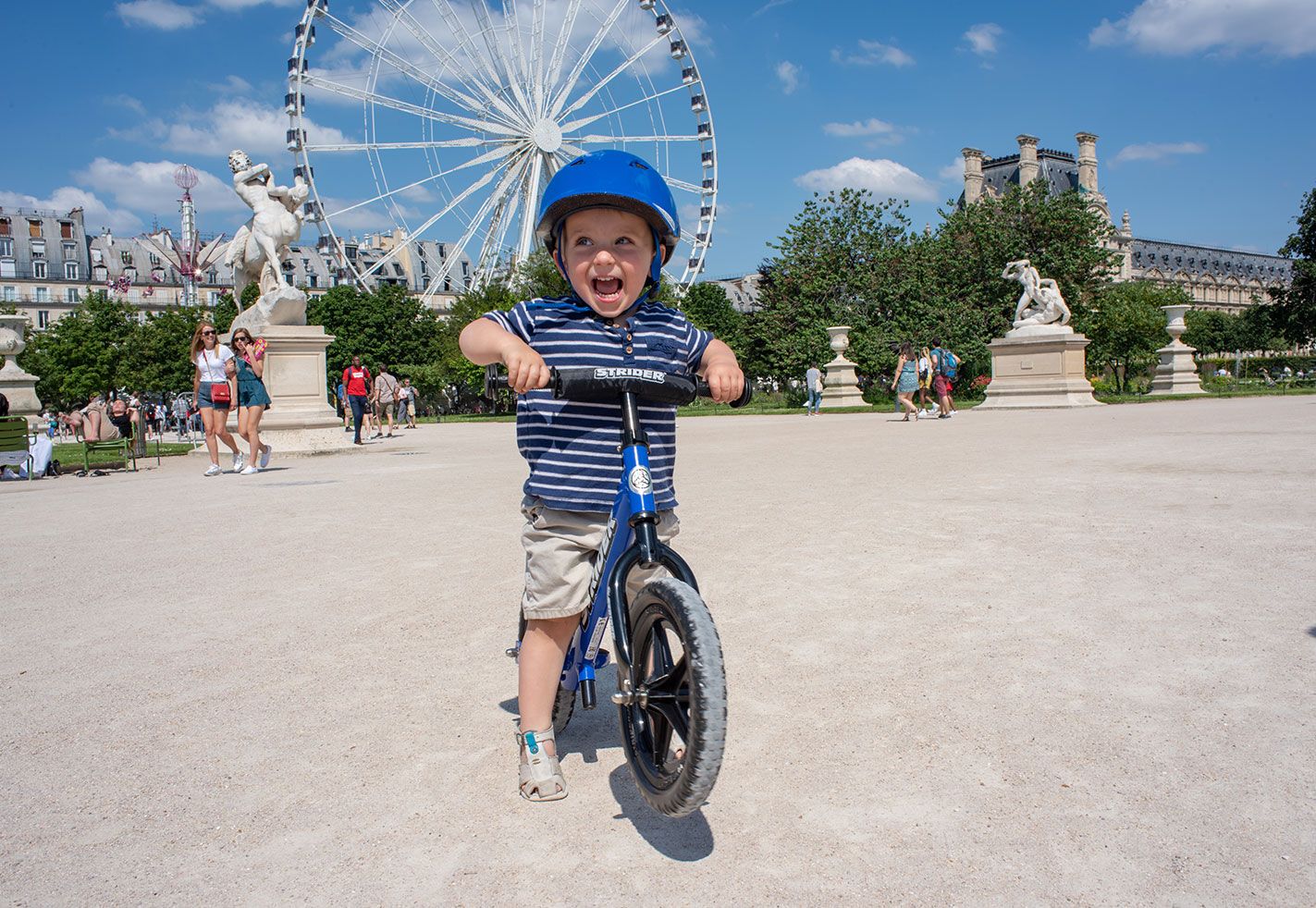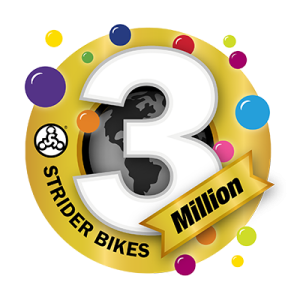 It's time to CELEBRATE!!
We have some wheelie awesome news…
Thanks to YOU, there are over 3 MILLION STRIDER BIKES striding around the globe!
It's a milestone moment for Strider Bikes – 3 MILLION BIKES SOLD WORLDWIDE!
We know this was only possible thanks to YOU! To celebrate this momentous milestone, we are giving 10 Strider families from across the globe a stellar Strider Bikes Performance Parts and Swag Package!
Strider Bikes was founded in 2007 by inventor and serial entrepreneur, Ryan McFarland. What began as McFarland seeking a solution to help his 2-year-old son fall in love with everything two wheels has grown into a company that has disrupted the "traditional" way children learn to ride.
"It really was born in my garage out of necessity," noted McFarland. "I went down the rabbit hole as far as I could go with what the market offered to get children riding. From tricycles to bikes with training wheels, I invested more than $2,000 into products that weren't designed with the child's success in mind. My solution was to create something my son could begin learning two-wheeled skills on from day one, and that required separating balancing from the act of pedaling in learning to ride."
The Strider not only teaches young kids the basics of riding a bike, it also makes a big difference in parents' lives. "The kid's mobility is escalated to such an extent, it really changes your life," McFarland continued. "The parent has been attached to a diaper bag and a stroller the last two years, or they're moving at a snail's pace waiting for this dawdling 2-year-old. All of that changes when the child becomes mobile on this bike." 
Strider Bikes continues to blaze a trail in the U.S. market for balance bikes, building a brand as synonymous to the term "balance bikes" as Kleenex has for tissues. In recent years, Strider has grown exponentially outside of the U.S., increasing its global presence through international sellers that stretch across every hemisphere.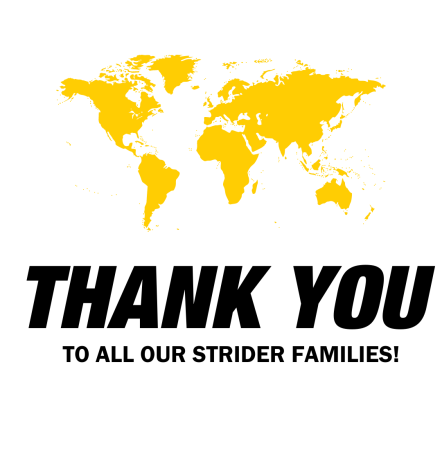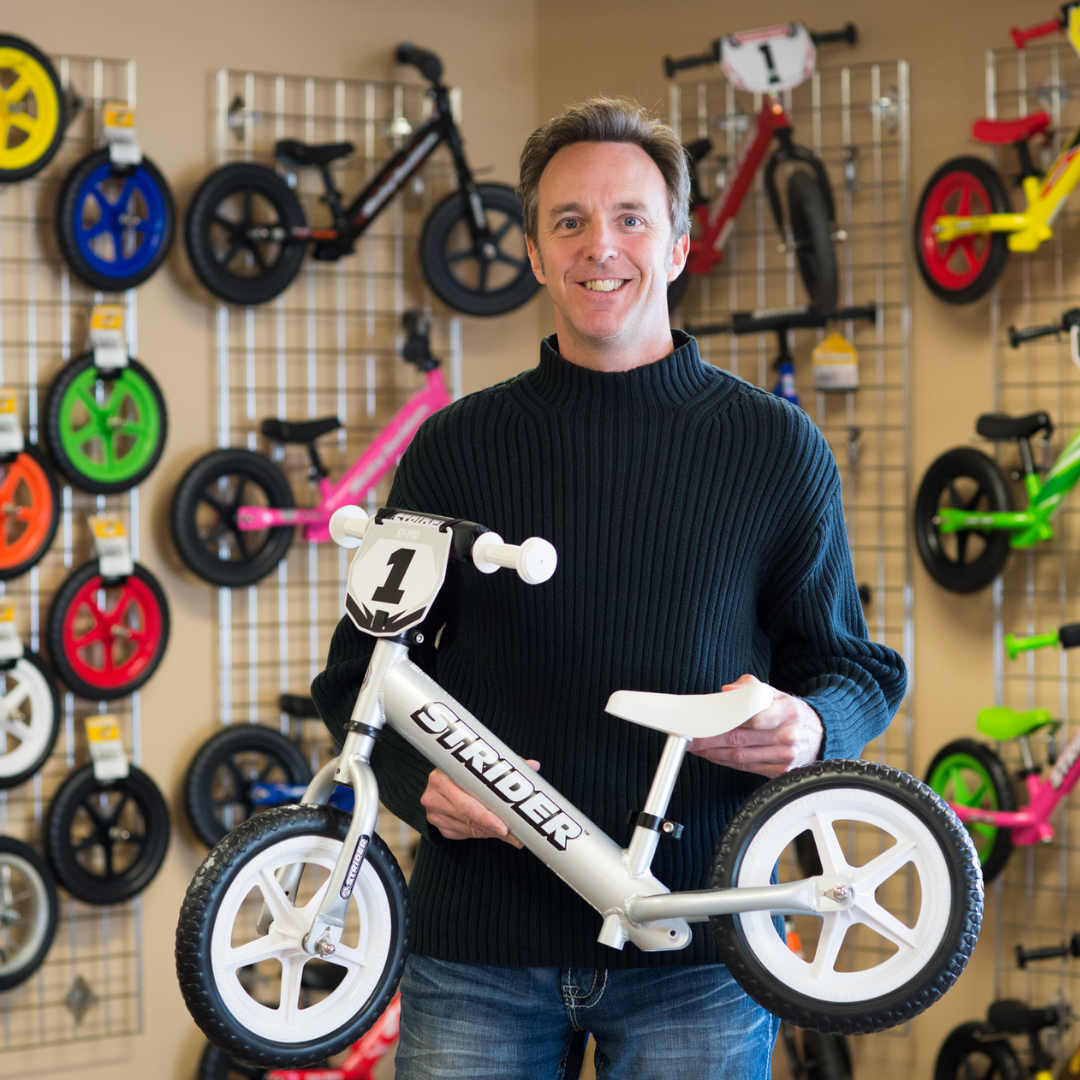 "I never envisioned this solution I was creating for my son would have grown to what it is today. Now that I have seen how an amazing first-bike experience can impact a child's current and future success, I don't want to stop. So long as training wheels still exist – which severely hinder the learn-to-ride process – we're keeping the throttle pinned."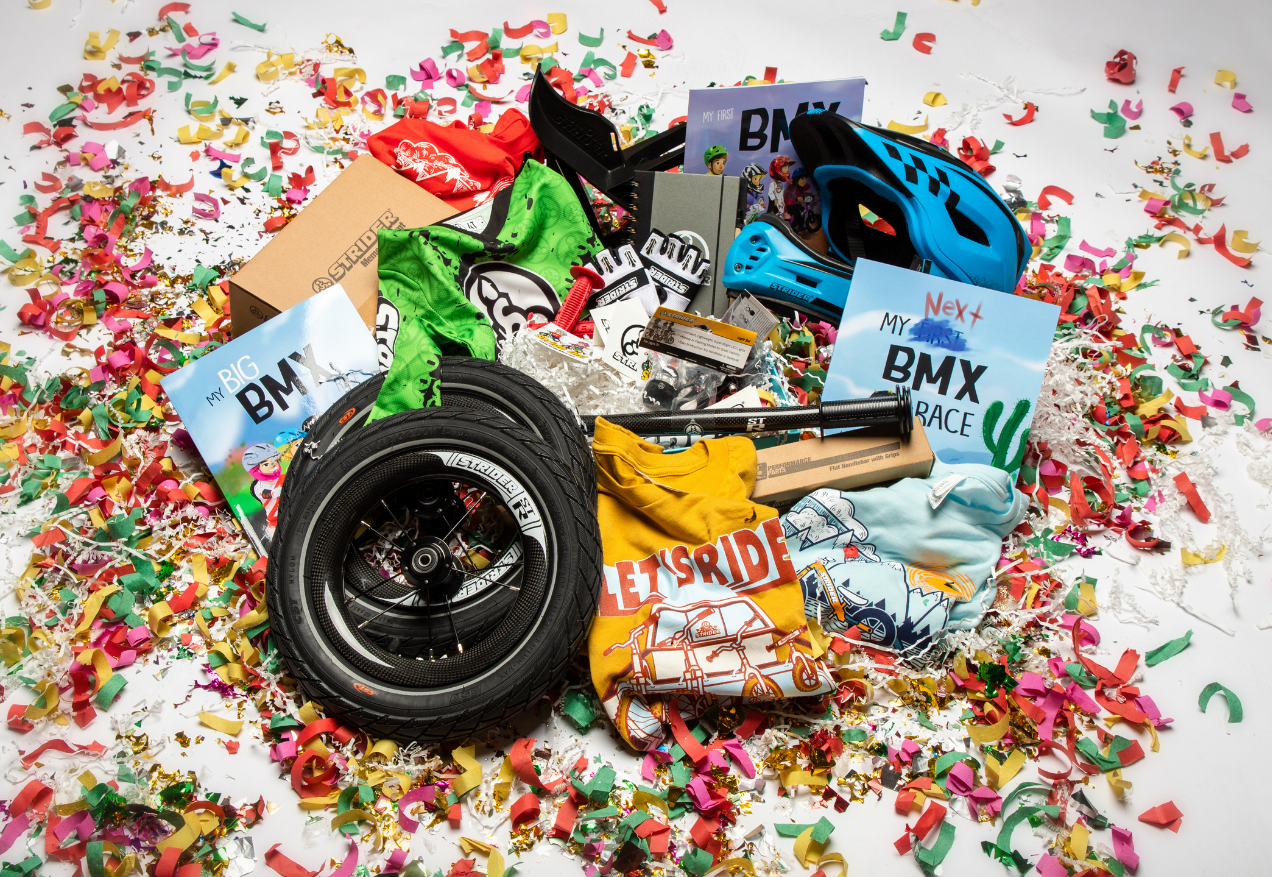 3 Million Bikes Celebration Giveaway!
Performance Parts & Swag Package!
Better grab a mop because this package will leave all the other kiddos drooling! Valued at $750, this prize package includes an ST-R Carbon Fiber Handlebar, ST-R Stem Adaptor, ST-R Full-Face Helmet, ST-R Carbon Wheelset, and SO MUCH MORE awesome Strider Bikes swag & accessories! 
*International winners will receive a $500 USD voucher for their respective countries.
10 WINNERS were chosen at random on February 16, 2021.
California, United States
Strider Bikes 3 Million Bikes Contest
No purchase necessary to enter. Winners will be notified by email. Giveaway runs from 12:00 a.m. on February 8th through 11:59 p.m. MST on February 15, 2021.
* Designates a required field