It's a Holiday Giveaway!
Win a Strider Bikes Accessory Package!
Every Christmas morning, watching your kiddo's smiles and wide eyes and listening to their squeals of excitement makes the laborious work of the holiday season worth it. But, when you stand at the top of the stairs, wrap your robe a little tighter, sip your coffee, and watch your little's reaction when they rip the paper and reveal a Strider Bike  – that's just next level satisfaction.
We want to see it too!
Capture the moment, submit a video or photo of your kiddo opening their brand new Strider Bike, and enter to win an accessory package that would make Santa jealous!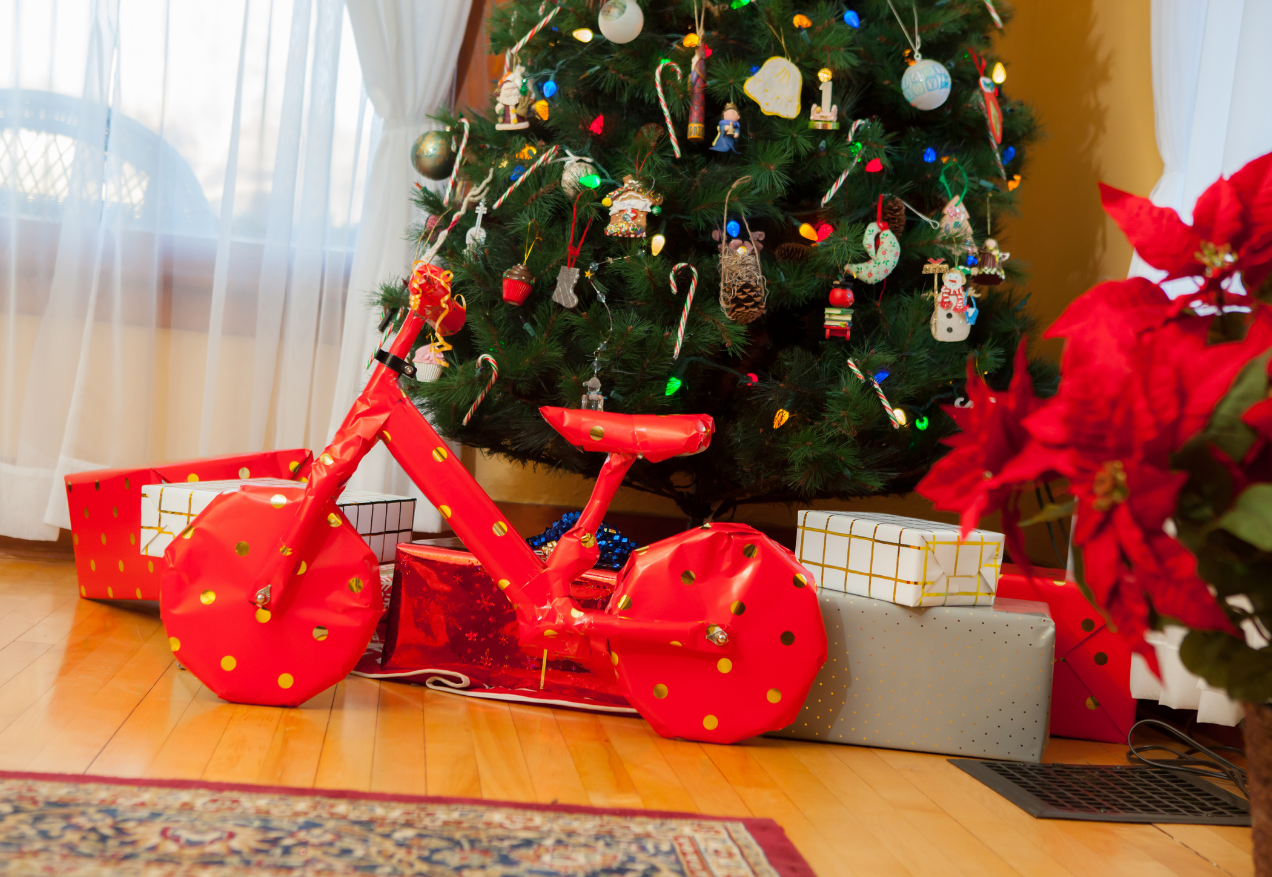 The winner, chosen at random, will be notified on Monday, January 4th.

Rules and Regulations
By submitting the form on this page, you are releasing the copyright of the photo or video for use by Strider Sports International, Inc. for promotional purposes in perpetuity.
Photos must be submitted in JPEG format, no larger than 10MB and no smaller than 500KB.
We recommend videos be submitted in MP4 or MOV format and shot in at least 720p quality.
We also recommend photos and videos be shot in landscape format (horizontally, like on a TV).
For the photo or video to be considered, it must be a photo or video taken by you of your child as the main subject. If it is a group shot, you must have the permission of all the other children's parents to enter.
Entries must be received before midnight of the final day of the month they are being entered in. Winners will be announced the following month.
The top winner of each category will be notified via e-mail.
Strider Unwrapping Giveaway
This giveaway is open only to legal residents of the contiguous 48 United States. Giveaway ends January 1st, 2021. 
How to Enter: Upload a photo or video of your child unwrapping their Strider Bike for the holidays.
* Designates a required field